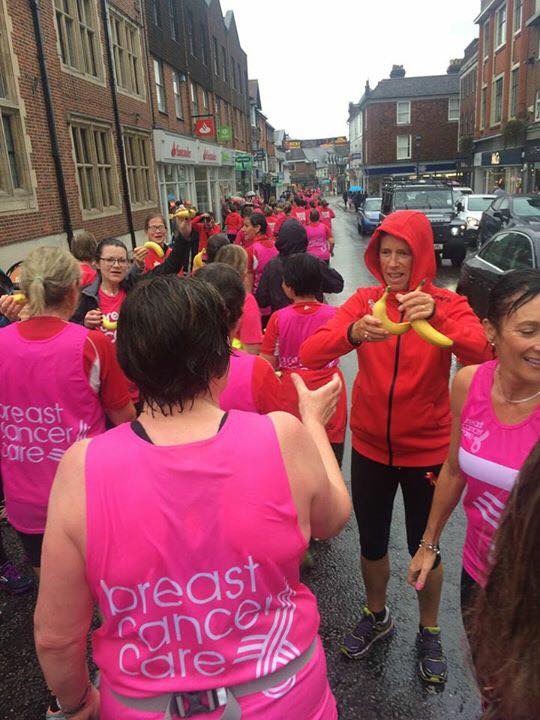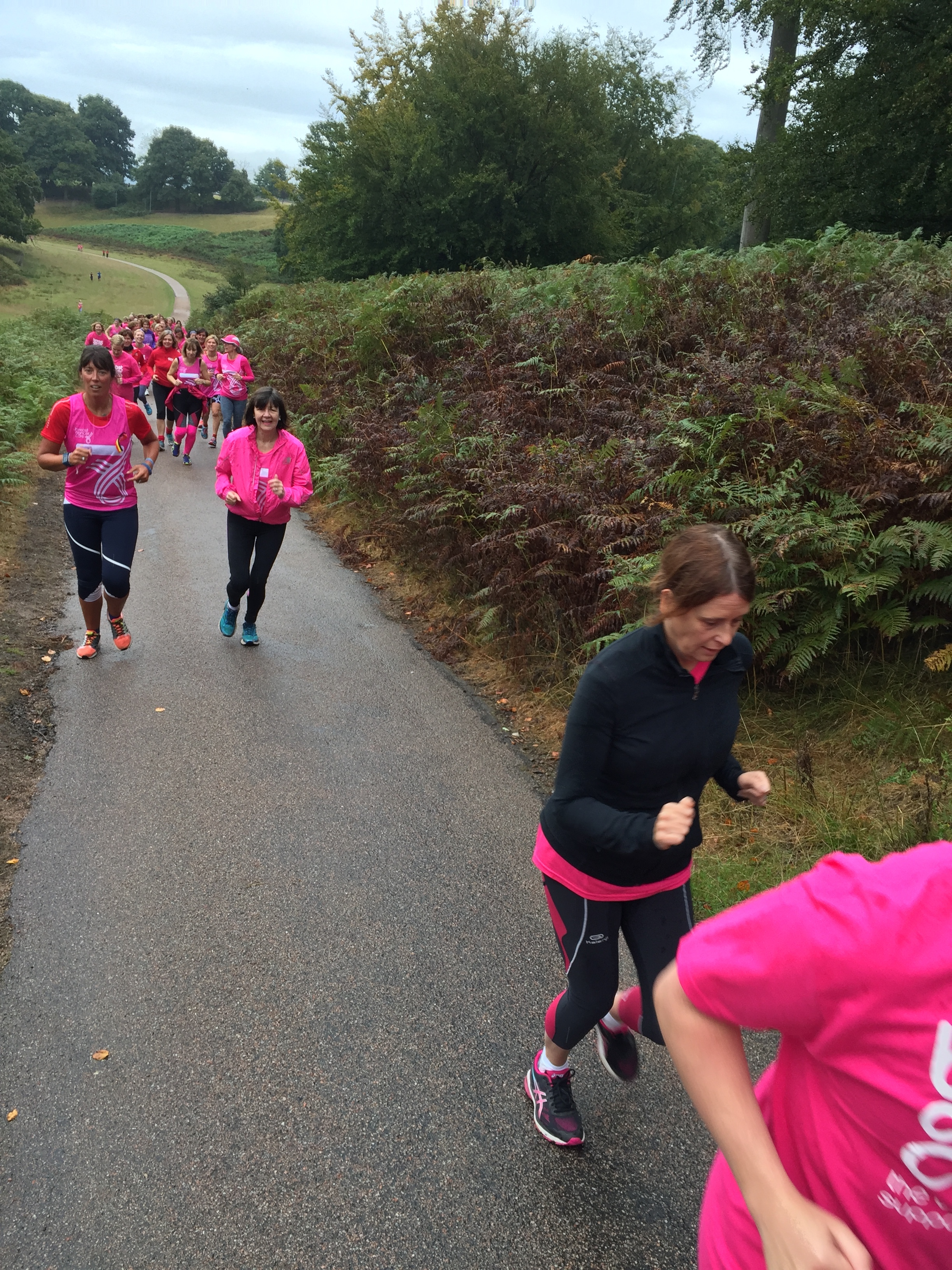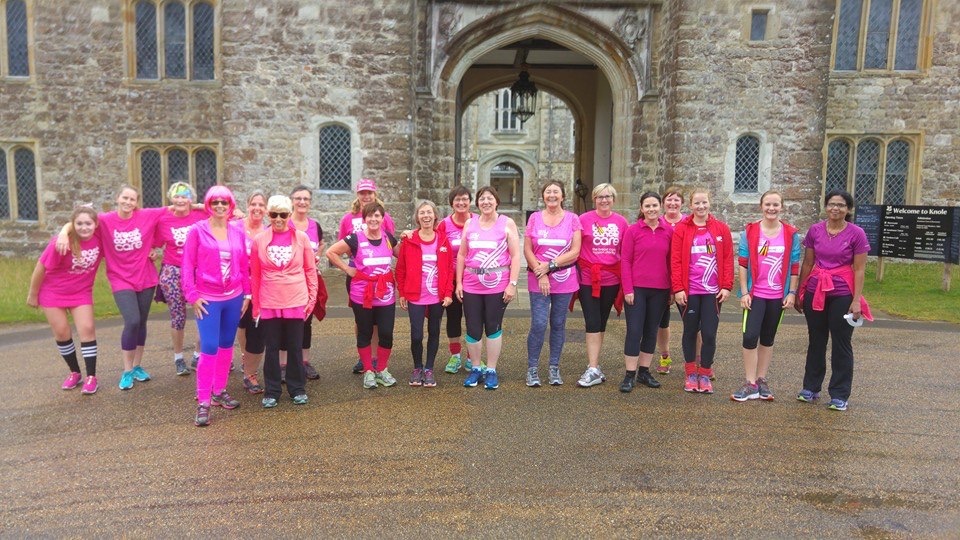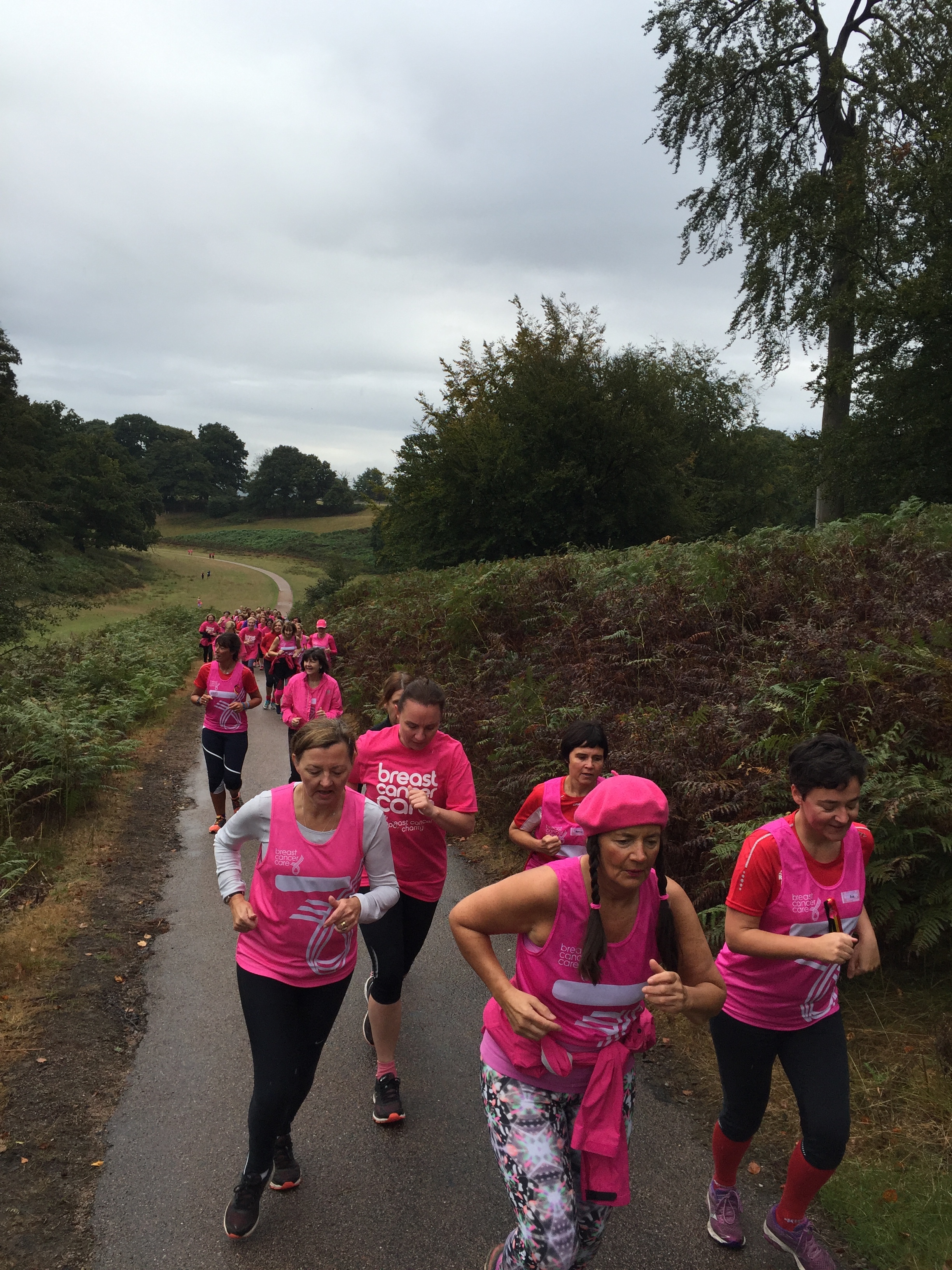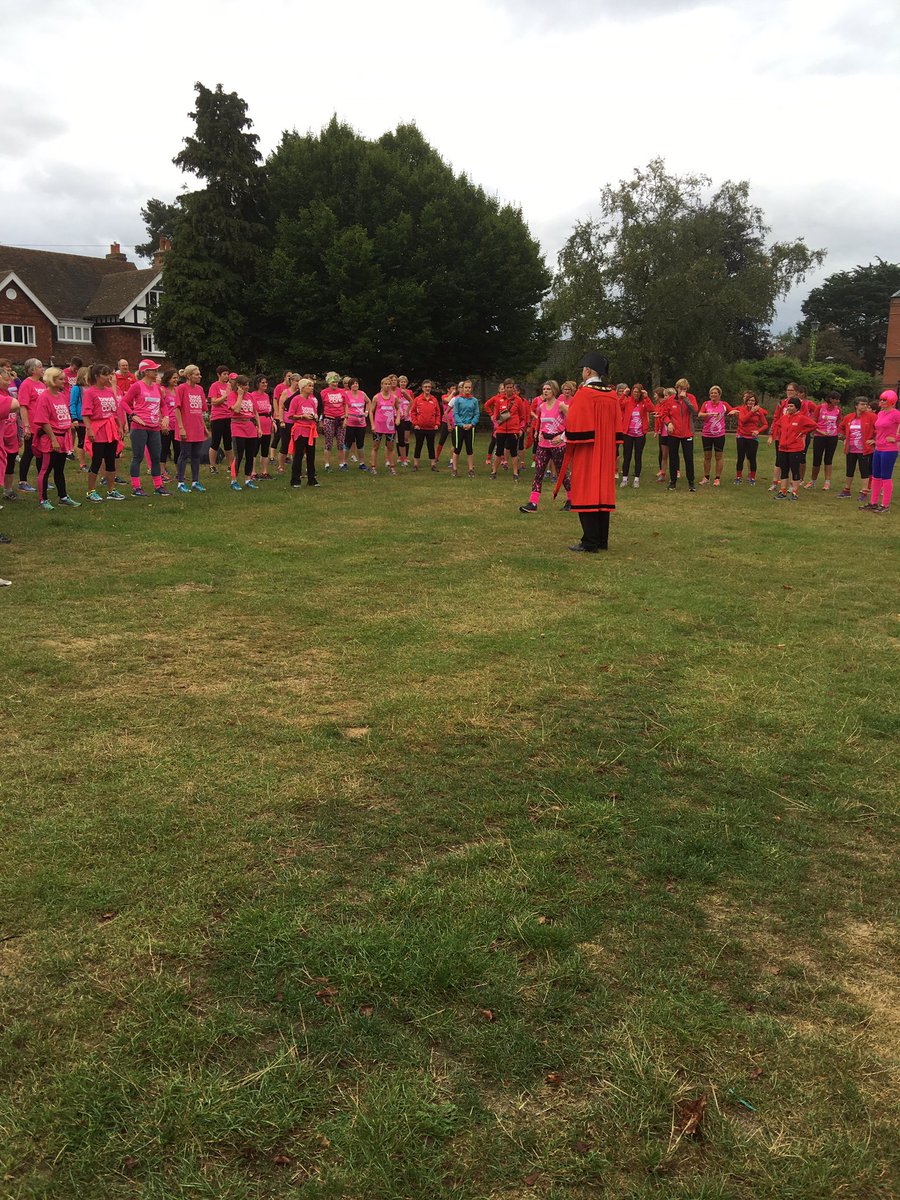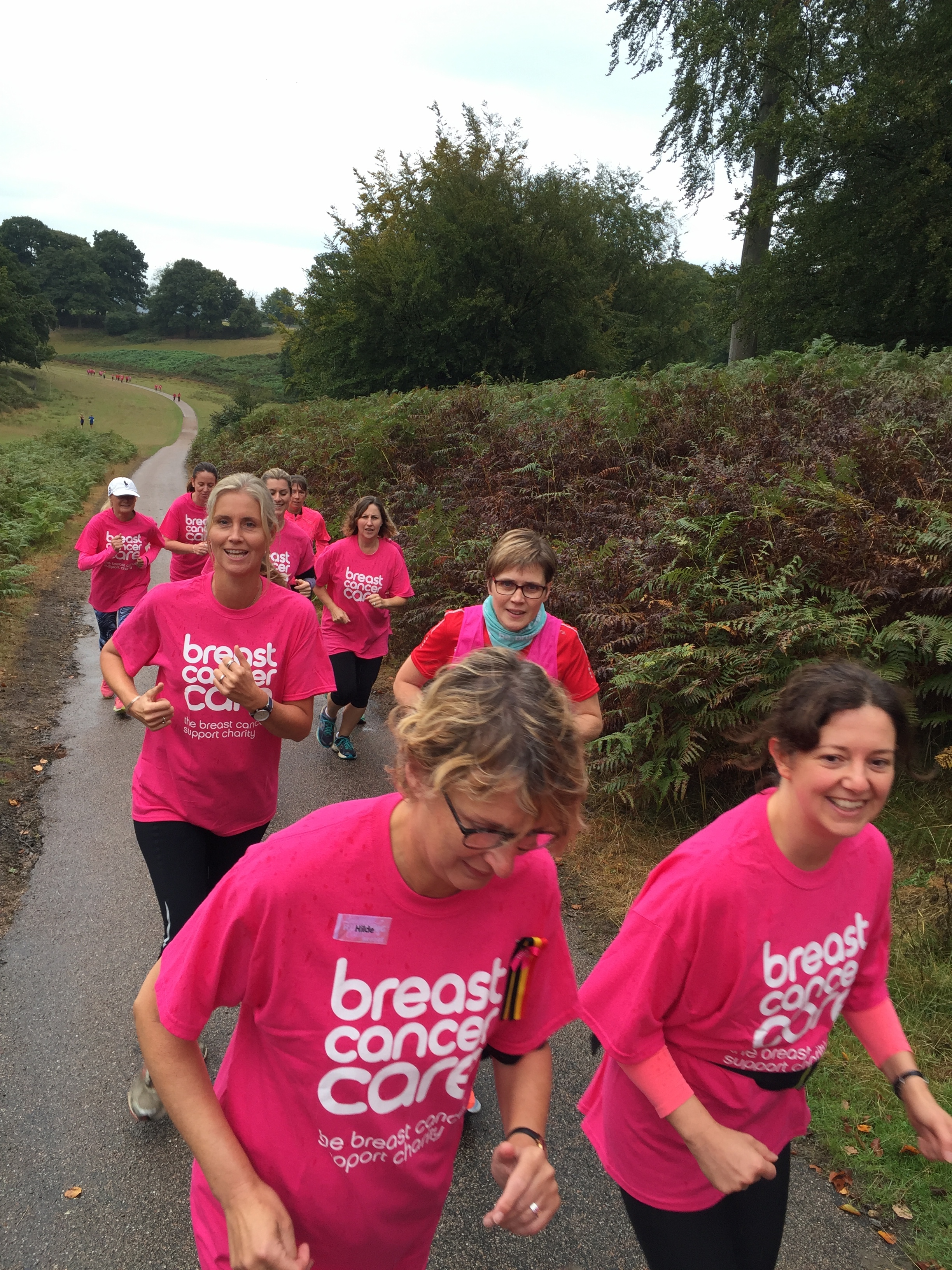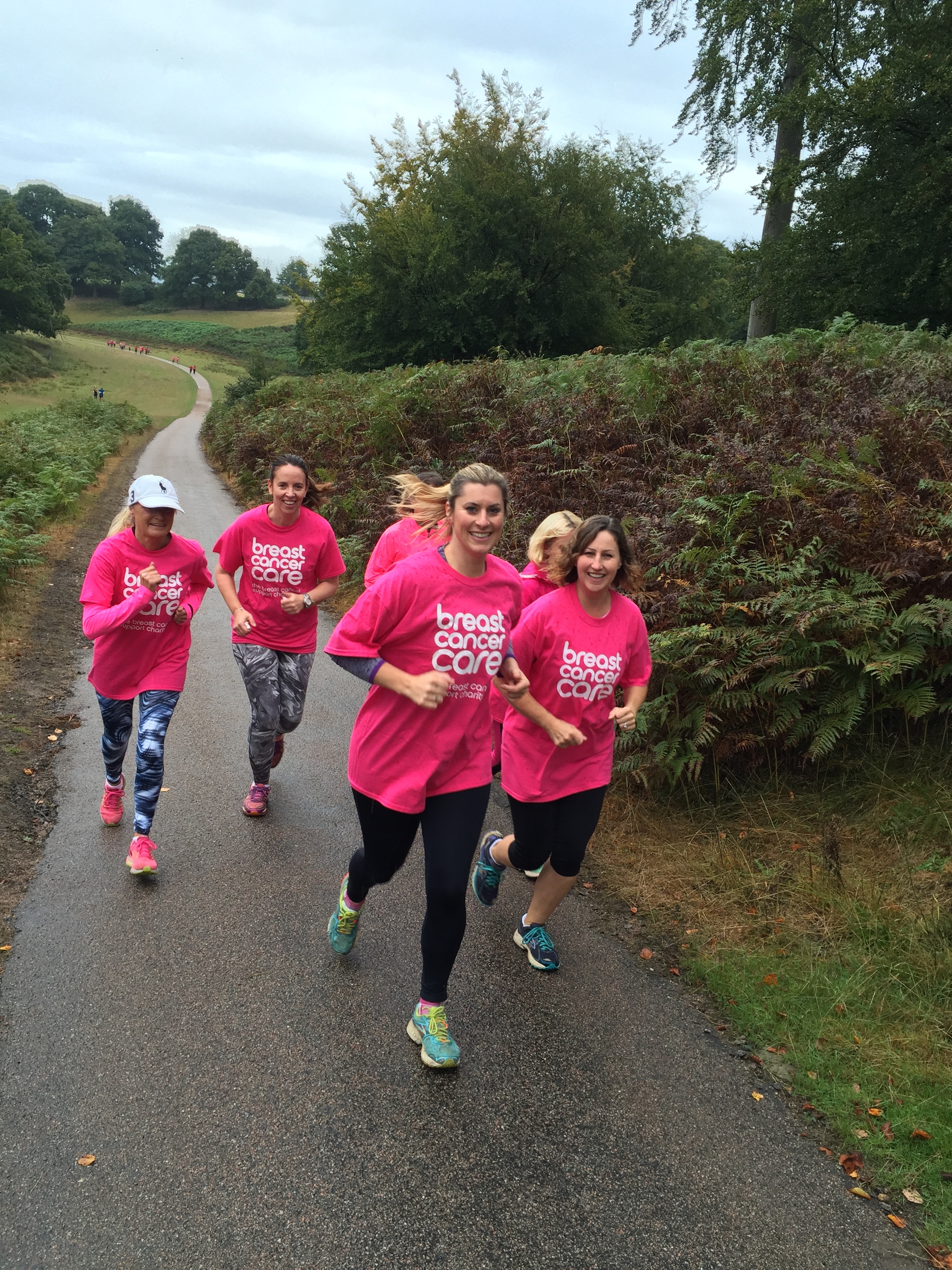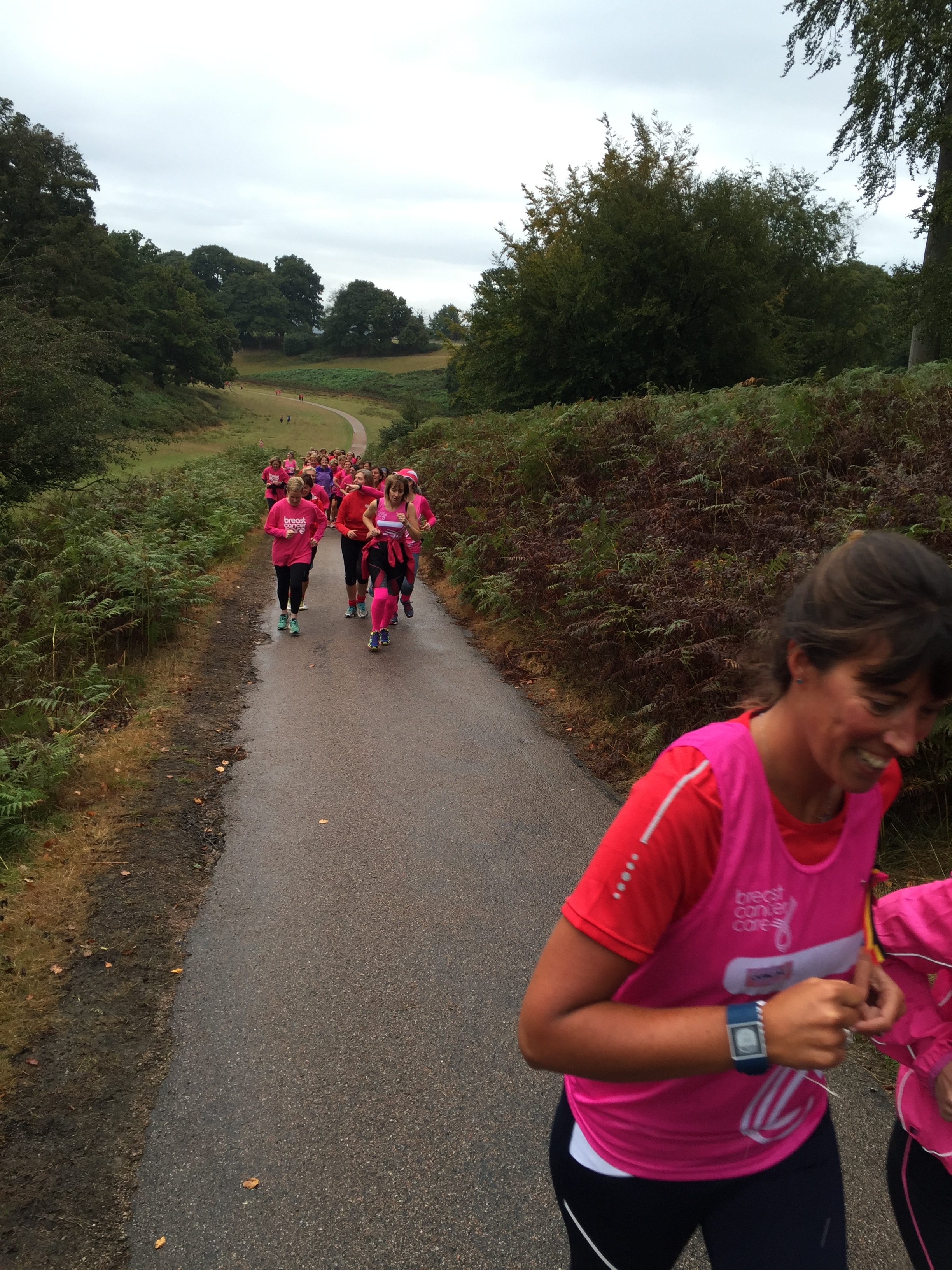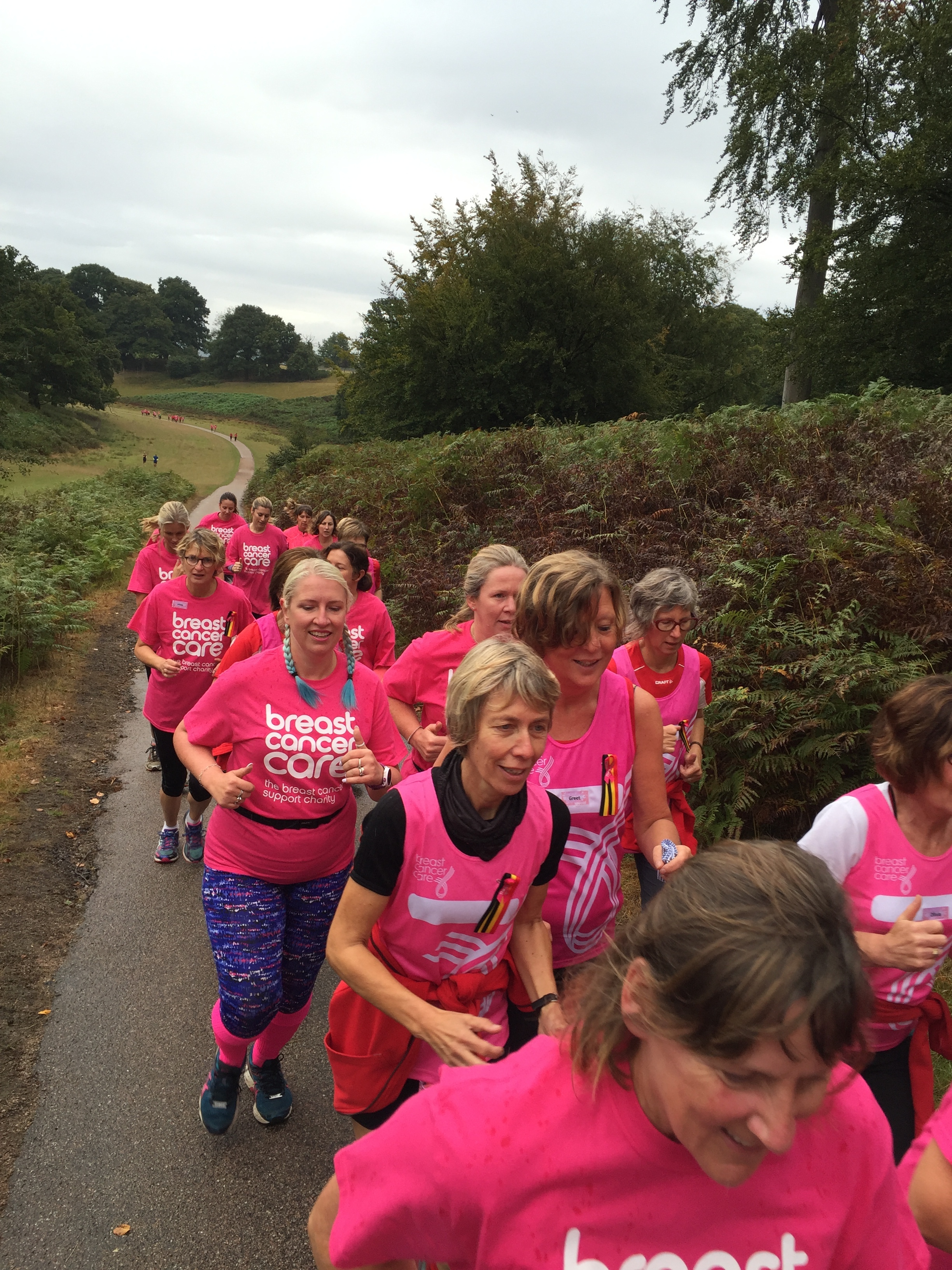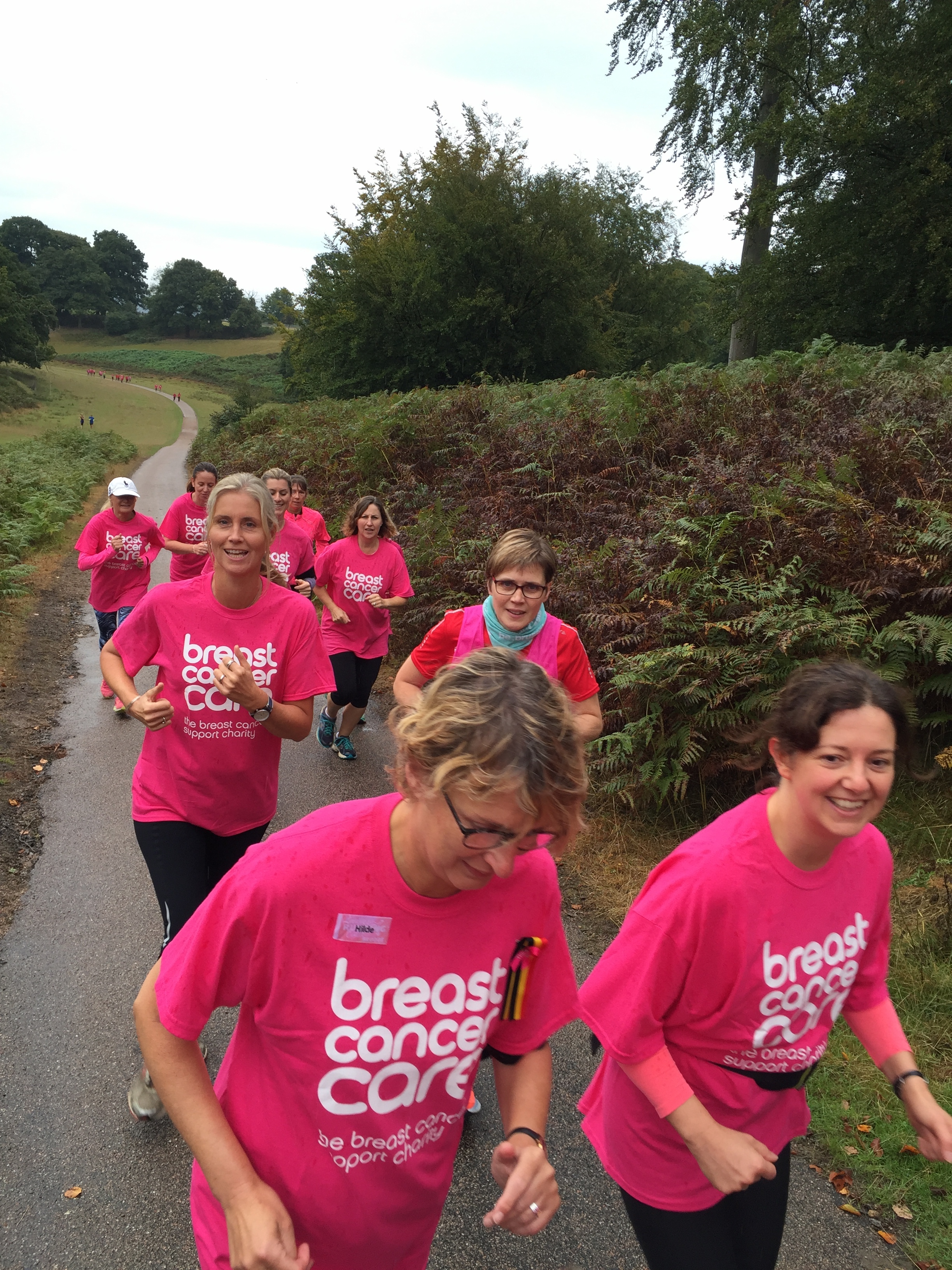 On 6th October 2018 SLJ and Oaks Blokes will be holding our annual Pink Walk and Run in Sevenoaks to raise valuable funds for Breast Cancer Care. So many of us have been touched by this horrible disease, either ourselves or our family and we would like to do our bit to help those who help people get through this disease.
Anyone can join in, you don't have to be a member of SLJ or Oaks Blokes please complete the short form at the bottom of the page so we know to expect you.
Timetable - Please be sure to arrive in time to register your name, make your donation and receive your T Shirt
Oaks Blokes Run please arrive at the Vine Cafe by 7.50 latest.

SLJ Run and Power Walk please arrive at the Vine Cafe by 9.00am latest.
08.00 Oaks Blokes set off - arrive back at Vine Cafe at 09.10
09.00- Arrive at the Vine bandstand to collect your Breast Cancer Care T shirt
09.15 -SLJ runners/walkers set off - arrive back at Vine Cafe from 10.30.
Distances -
The Oaks Blokes will be offering an 8am run of between 5-6 miles, as always there will be some faster AND some slower runners so there is no pressure.
SLJ will be offering routes of 3.5 - 5 miles with slower and slightly faster speed groups. As long as you are comfortable jogging those distances, you are welcome to join us. The Power Walkers will cover a similar distance, all groups will converge at the top of the High Street outside the entrance to Knole Park and we will all process down through the town together.
Cost - The coaches at SLJ offer these runs free so there is no direct charge. HOWEVER, we do ask that all runners and walkers make a donation to Breast Cancer Care of £5 or more, which will include a BCC T shirt for every runner. Those who have taken part in previous years who may already have a T shirt are asked to wear it and make a donation instead.
*** Please note anyone not wearing something PINK will be fined an amount to be set by the coaches - which will of course go to Breast Cancer Care not into the coffee money pot!!